Various local 3rd grade students recently asked Jonas to participate in their "Heroes Of Asheville" journalism project.  The students chose a number of local public figures to be interviewed about their work and contributions to the community.  Jonas was honored to be among them.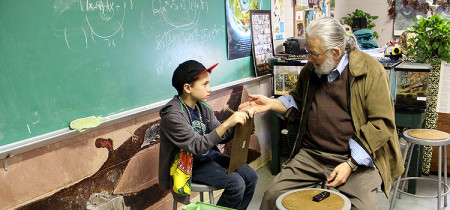 During the interview process Jonas was caught off-guard by the adult questions coming from these curious 3rd grade reporters. The students learned much about Jonas' childhood in Morocco, his beginnings in art, the daily running of an art gallery, creativity, inspiration and the value of doing good works.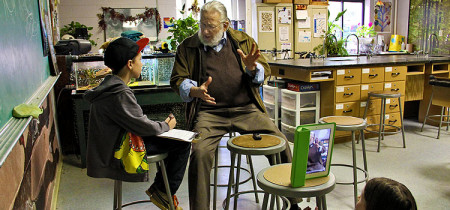 Just hearing about all the places where he has lived and the exotic destinations he has traveled to provided a fascinating real-life geography lesson.  Stories of Casablanca, India, Malta and South America were interspersed with Jonas talking about the joys and beauty of life here in Asheville.  In return Jonas and all the other adults involved in these interviews got to see their world fresh again, through child's eyes and re-experience the wonder of learning.