Jonas will be giving a LIVE Painting Performance on Saturday, March 9th at 2:00 pm at his Riverview Station Gallery. Visitors are welcome to attend this free event and contribute to the creative energy as Jonas incorporates an eclectic mix of music to set the tone for his spontaneous, expressive, process painting.
Located in the River Arts District (RAD) along the French Broad River, Riverview Station is a large historic brick building that houses over 60 artists and craftspeople a mear five-minute drive from downtown Asheville, North Carolina.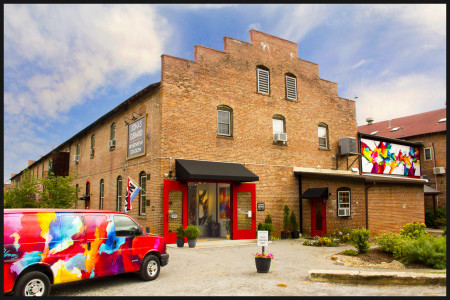 Jonas Gerard Fine Art at Riverview Station • 191 Lyman Street #144, Asheville NC 28801
For more information call the gallery at (828) 350-7711.