The Artists of Asheville's River Arts District open their doors for a full weekend in the Spring Studio Stroll, welcoming the public to see and collect amazing art in their studios and galleries. There is no better time to meet our artists and watch live demonstrations! There will be free trolley service all weekend to help visitors travel around the district without using their cars.
Jonas will be holding a painting performance and live auction on Saturday, May 20, at 2:00 pm in his gallery and studio at Riverview Station. All proceeds from the auction will benefit Helios Warriors.
Helios Warriors, Inc. is a nonprofit dedicated to offering the highest quality holistic therapies to veterans, and their spouses or primary caregivers, in a safe and supportive environment. Their low-cost, sliding scale services are made possible by a dedicated corps of volunteer licensed/certified practitioners who provide holistic healing for the whole person, not just symptoms, to enhance our veterans' physical, emotional and spiritual well-being.
This fun and community oriented event is free to attend.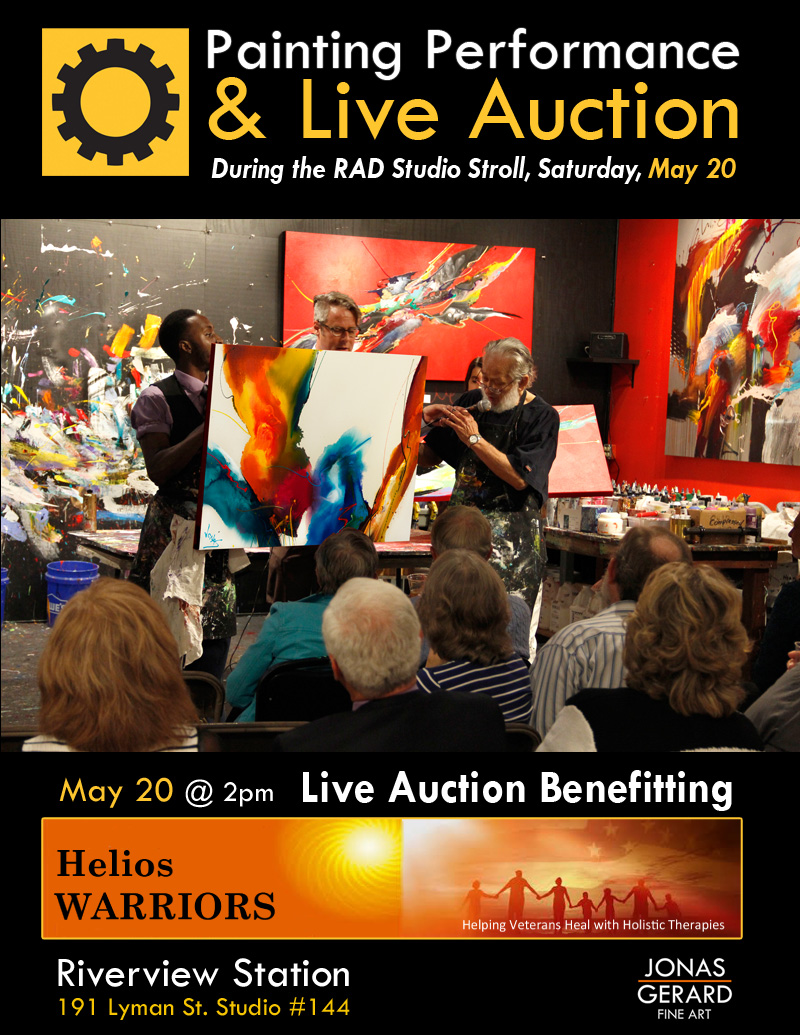 Come visit this thriving creative district for an exciting weekend of art demonstrations, open studios, performances, special promotions, creative restaurants, breweries and a whole lot more.  A family friendly event with something for everyone.
Save
Save
Save
Save
Save
Save
Save
Save