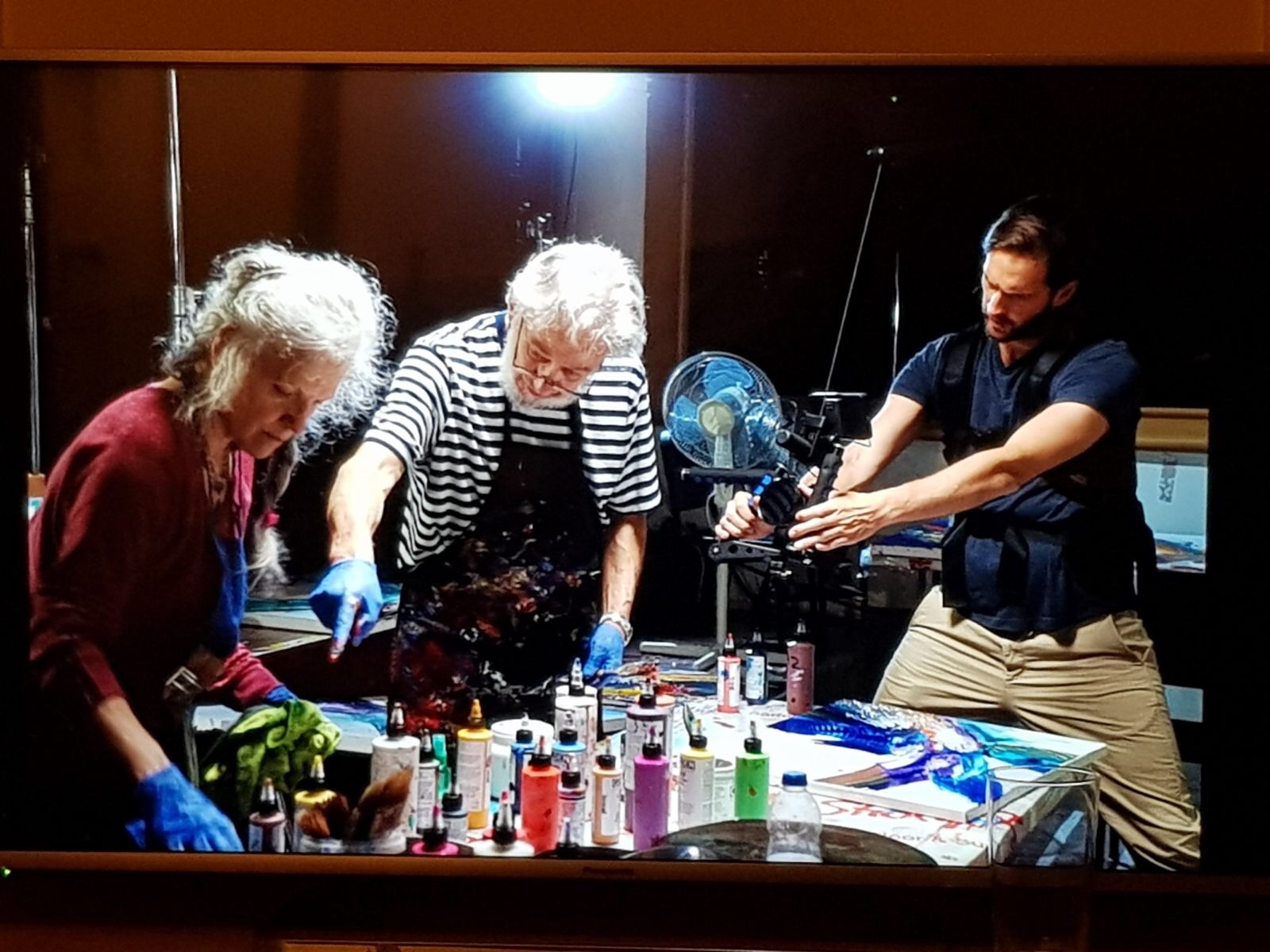 Jonas Gerard traveled to London in Late September, 2017, to collaborate with composer Tom Player, of Lost Track Productions.
The inspiration behind this project is discussed in detail on Jonas Gerard Art Blog here.
The short video below, from the recording of Tom's first Studio Album, Resonance Theory, will give you a feeling for what kind of atmosphere Jonas enjoyed on his trip.
---
Surrounded by the amazing acoustic vibrations of Lyndhurst Hall, over the course of two days in world famous Air Studios, Jonas painted several abstract expressionist works of art.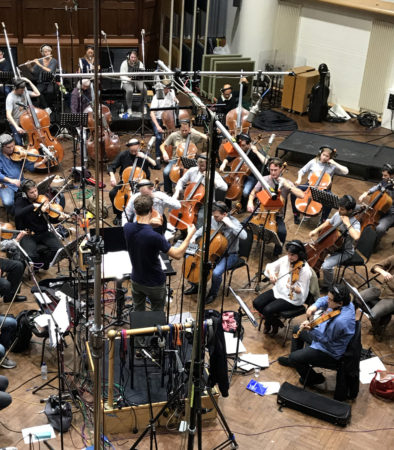 Needless to say, the logistics involved in setting up a painting studio in an old, cathedral style, church turned recording studio, were quite challenging.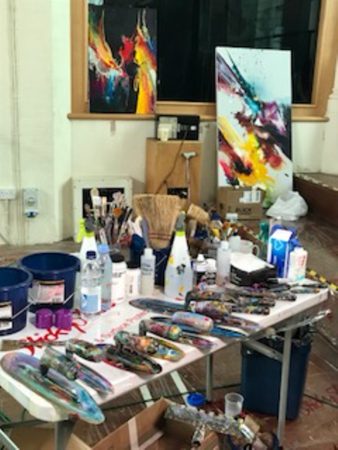 With considerable attention to detail, the team navigated with success getting specific canvases, acrylic paints, brushes, tools, lighting, tables, and protective coverings, all set up the day before the two day recording sessions.
With seventy two musicians playing various instruments, Air Studios resonated for two days with the dramatic sounds of Tom Player's masterful compositions.
In this unique environment, and tasked with the burden of being completely quiet, Jonas thrived. Allowing the harmonious vibrations of music to inform his gestures, he created piece after piece of vibrant abstract art, aided by his long time assistant, Cynthia McCarty. Great music inspires great painting. The resulting canvases absorbed so much musical energy that they sing with joy and movement.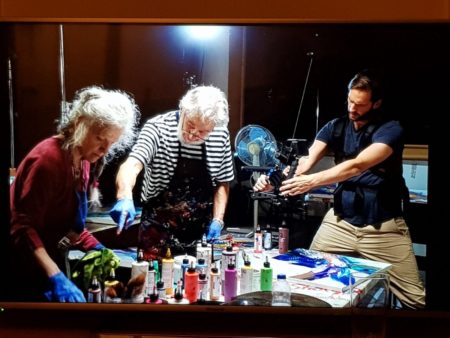 Luckily for the fans of the art and the music, filmmaker Oliver Goodrum captured the two days of  sessions at Air Studios and will be producing a short art film about the experience.
Oliver Goodrum filming Jonas Gerard in Air Studios
---
For a taste of Oliver's work, please enjoy the below video, featuring the music of Tom Player.
---
Below are some of the paintings created at Air Studios on September 26 and 27: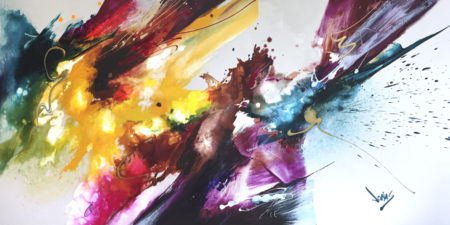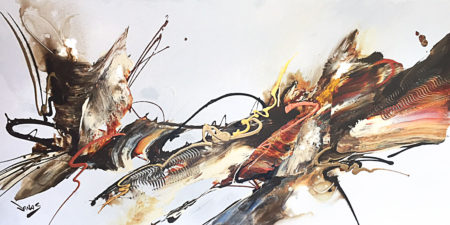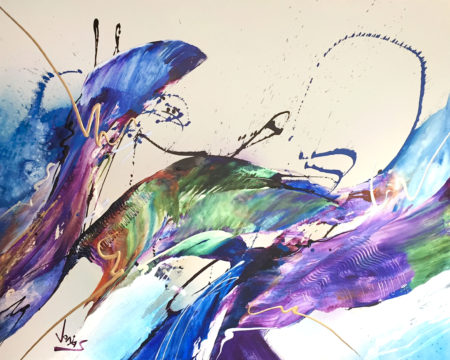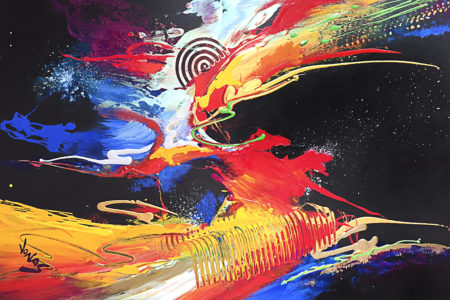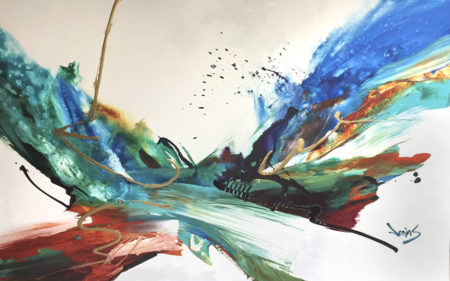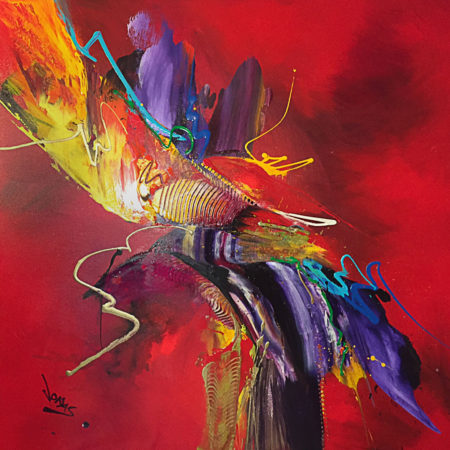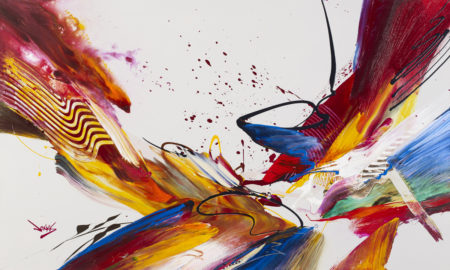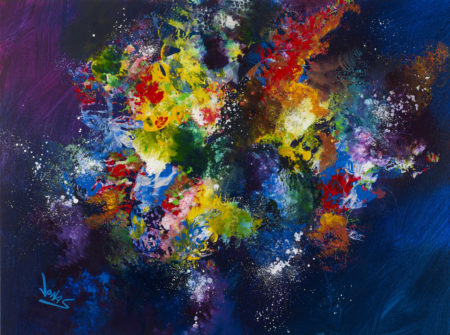 ---
Please stay tuned for more about Jonas' trip to England. We will post pictures and videos as they become available from the UK!
Save
Save
Save
Save
Save
Save
Save
Save
Save
SaveSave
Save
Save
Save
Save
Save
Save
Save
Save
Save
Save
Save
Save
Save
Save
Save
Save
Save
Save
Save
Save
Save
Save
Save
Save
Save
Save